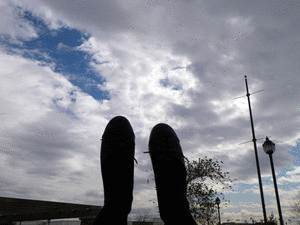 (swinging.)
I feel like I say too much when I share my photos. I try not to because "shouldn't the photo speak for itself?" but I like to explain what I saw and why I took that photo and what you should see in it too. I hope it doesn't take too much away from the photograph. I'll try to stay quiet.
I need a bird lover to tell me what that is!
Can you spot it flying away?
What do
you
see?
Do you know what this is? It's...
beautiful...
and dreamy.
We walked together for close to an hour.
Don't you love the sound of a bubbling brook?